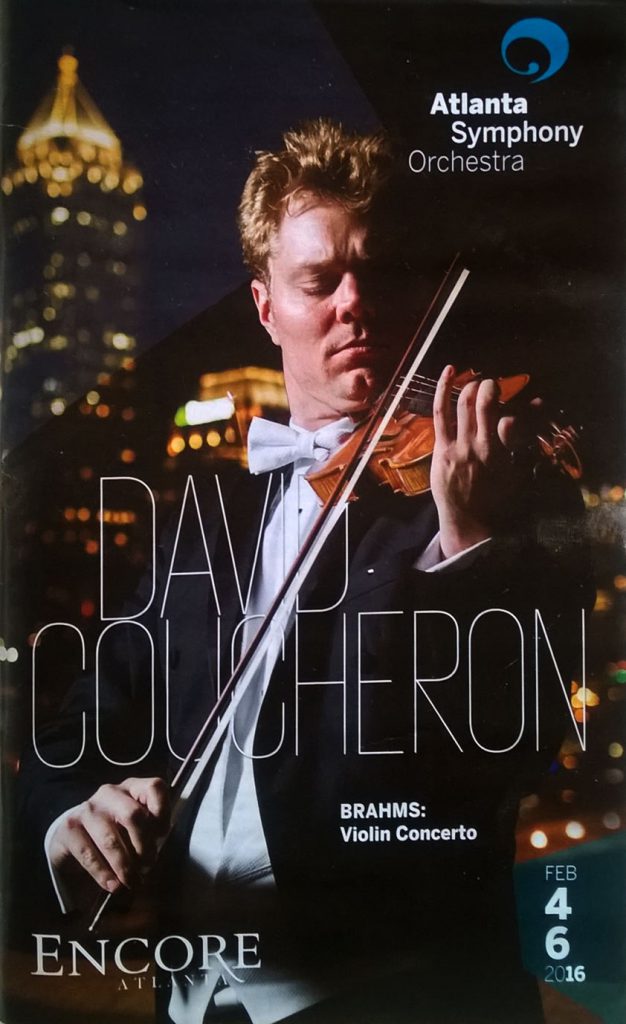 Atlanta Journal Constitution
David Coucheron plays Brahms violin concerto 6/2 2016.
With concertmaster David Coucheron's emotional performance of the Violin Concerto in D major by Johannes Brahms the highlight of the evening…
The Brahms violin concerto is a technically demanding piece recently performed at Symphony Hall by the star violinist Joshua Bell; for this performance, the ASO looked inward, and concertmaster Coucheron proved to be a brilliant soloist. Even in the trickiest passages, which occur at the top of the violin's range and at breakneck speed, Coucheron filled his playing with an aggressive self-assurance and a bright tone. The most affecting passages, though, came during the slower second movement, where Coucheron had time to wring added passion from every note.
The concerto is also a fun piece, and while Coucheron is not an overly demonstrative player, joy came through in the music. In the especially bouncy third movement, the symphony took a few measures to lock into the tempo, but these minor quibbles didn't detract from an overall glowing performance.